ILogicxx16
From ITEAD Wiki
Overview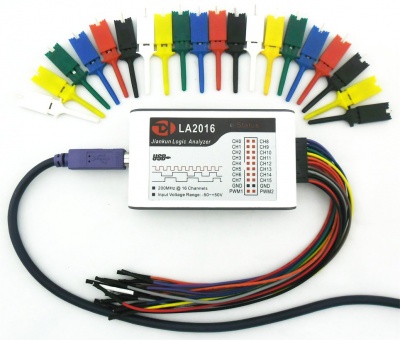 ILogicxx16 is a logic analyzer that includes three model 1016,2016 and 5016. ILogic1016 can reach to Max 100MHz (Full 16 channels) sample rate while ILogic2016 to Max 200MHz and ILogic5016 to Max 500MHz. ILogicxx16 can handle with waveform under 40M and 95% SCM, ARM, FPGA development environment, which is superior to oscilloscope in digital signal analysis.
Go shopping ILogicxx16(IM141013002)
Features
Max sample rate: 100MHz (Full 16 channels)
Max input voltage range:-50~+50V
PWM output *2
1Gbits Memory
With smooth software interface and strong protocol decoding ability
Small size:
Specification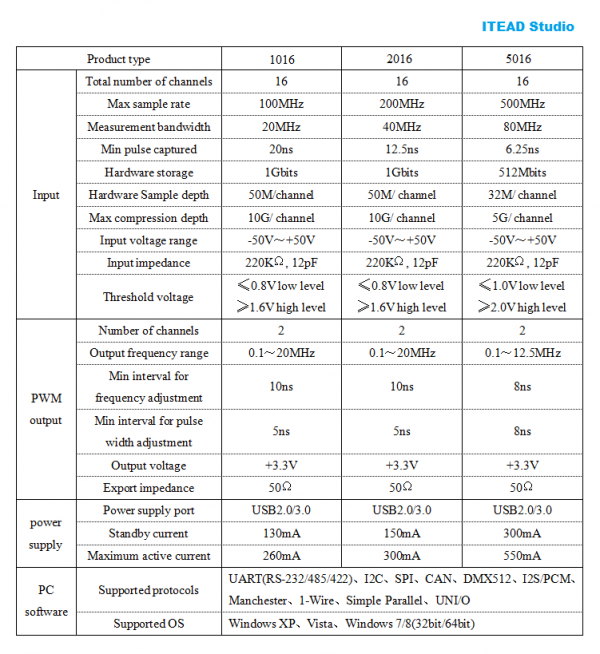 Hardware & Software
The Internal PCB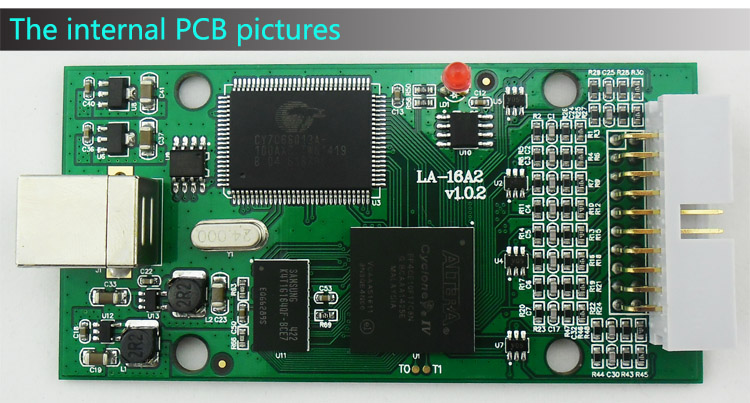 Ordering Information
| | | |
| --- | --- | --- |
| Model | SKU | Price |
| 1016 | IM141013003 | $59 |
| 2016 | IM141013004 | $96 |
| 5016 | IM141013005 | $129 |
Download
Software Installation
Download the zip file, double click "JkiSuiteSetup.exe" to execute the installation program.The procedure is similar with the common software in Windows, and there are instructions that you could follow in every step. In the last step, you should install the driver program of hardware device, and you will see the dialog as the figure below (there could be some differences between different OSs). Please select "Install" to complete the procedure.

This software GUI contains the tool bar, channel settings bar, waveform display, measurement, PWM settings and analyzers settings.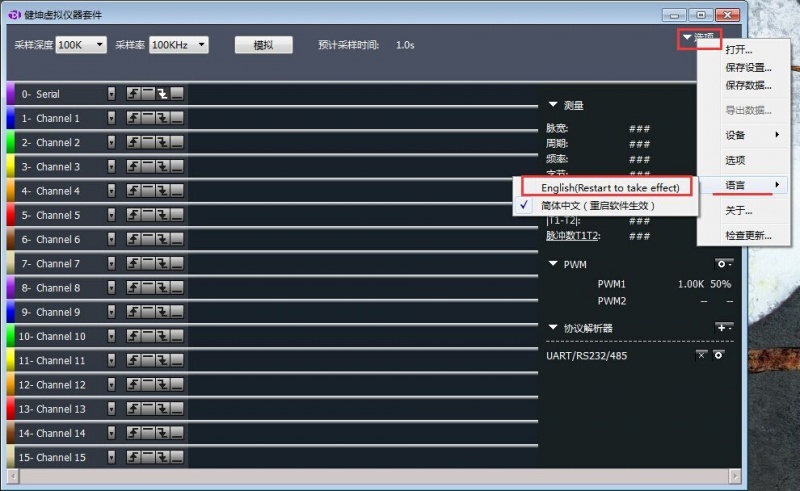 The software can display in "English/Chinese". If you want to change the display language, you can press the "Options" button in the top right corner, and select the language. The display language will take effect after the software restarts.