Difference between revisions of "IDSG101"
From ITEAD Wiki
m

m

Line 131:
Line 131:
 

*System set

 

*System set

 

[[File:IM141013001l.png|400px]]

 

[[File:IM141013001l.png|400px]]

 
+
 
+
---
Revision as of 09:15, 13 October 2014
Overview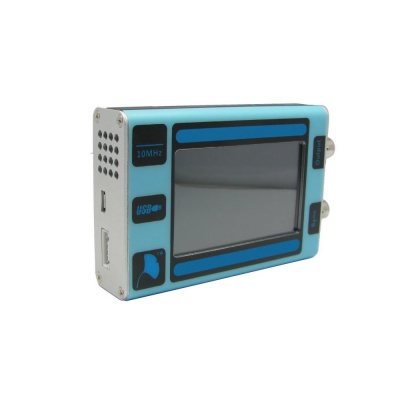 Based on several advanced technologies, IDSG101 can realize some unique functions that common desktop devices have in a small size. Though this device is as small as your hand, it can realize 80M sampling rate, maximum 10 MHz and 10Vpp output.
IDSG101 is capable of full functional arbitrary waveform management and output. Because the data of arbitrary waveform adopts the files system management and the protocol is fully open to users, users can manage several arbitrary waveform files easily by the technology of virtual U disk.
With a high solution 3 inch full color LCD and resistive touch screen, IDSG101 has an expressive English interface, which helps users to get started using this device easily. IDSG101's firmware can be upgraded, and we will perfect this device gradually according to users' feedback.
Features
65536 colors, 240*400 solutions, 3 inch colored broadband LCD, and 4 wire resistive touch screen.
Built-in 15 kinds of commonly used waveform, 128 m arbitrary waveform storage space
The protocol of arbitrary waveform is open, support users editing
Can be virtualized in U disk, and realize arbitrary waveform files management.
80M sampling rate, maximum 10MHz output
14 bits high-speed DAC and 10Vpp output
Maximum 32768 dots arbitrary waveform channel, dots can be control at will
5V power supply, 200mA~400mA current consumption
Specification
| | |
| --- | --- |
| Standard Waveform | Sine, Square, Triangle, Sawtooth rise , Sawtooth fall, Sinc ,Noise, Exponential rise, Exponential fall, Positive full-wave, Negative full-wave, Positive half-wave, Negative half-wave, Gaussian ,DC |
| Sample Rate | 80 MS/s |
| Vertical Resolution | 14 bit |
| Arbitrary Waveform Length | 2 to 32 K points |
| Built-in storage | 128 M |
Frequency Characteristics
Output range
Sine
1 mHz ~ 10 MHz
Square
1 mHz ~ 10 MHz
Others
1 mH ~ 1 MHz
Resolution
1mHz
Accuracy
50 ppm
| | |
| --- | --- |
| Output range | 10 mVpp ~ 10 Vpp |
| Resolution | 12 bit |
| Accuracy | 8% of Setpoint |
| Offset Range | ±5V |
| Amplitude Flatness | ≥0.3 dB |
Duty Cycle
0.1%~99.9% (1mHz~1MHz)
lock 50% (1MHz~10MHz)
Rise/Fall Time
<20 ns
Overshoot
<5%
| | |
| --- | --- |
| output Impedance | 50 Ω |
| Ramp Symmetry | 0.1%~99.9% |
| Sync signal | TTL ( 4.8 V~5.2 V ) |
| Power requirements | DC ( 4.75 V~5.25 V, < 400 mA) |
| Display characteristics | 3-inch, 240x400 resolution |
| Dimensions (L x W x H) | 116 mmx76 mmx26 mm |
| Weight | 180 g |
Arbitrary waveform display in IDSG101
500px 500px 500px 500px 500px 500px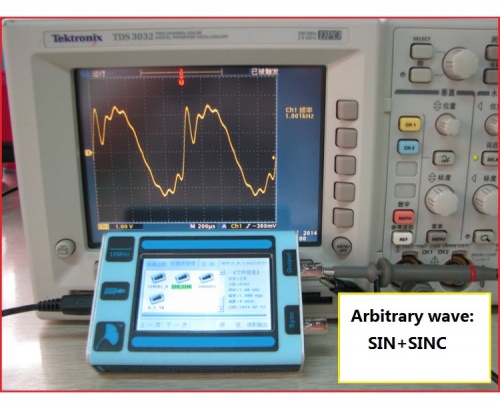 Interface Demonstrating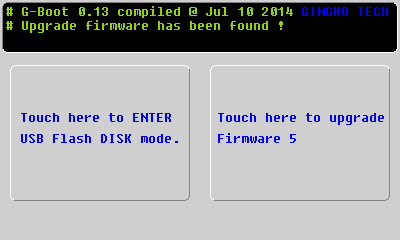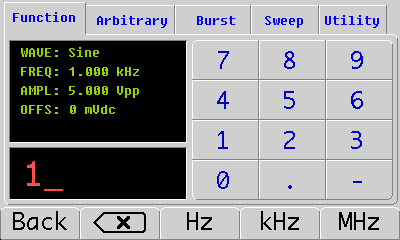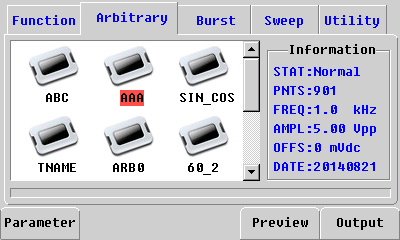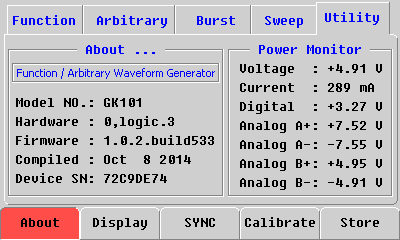 How to upgrade firmware